Dance
Situation
Length/format:  60 minutes
Genre: Contemporary Dance
Story/Concept: Gareth Jones
Composer: Fiona Howe
Choreographer: tbc
Logline: Based on the Strasbourg philosophy Situationism and its influence on the events of May 1968; and the author's encounter with Bernard-Marie Koltès's Strasbourg student theatre group in 1970.
Project Status:  Music score currently in development, expected delivery January 2019.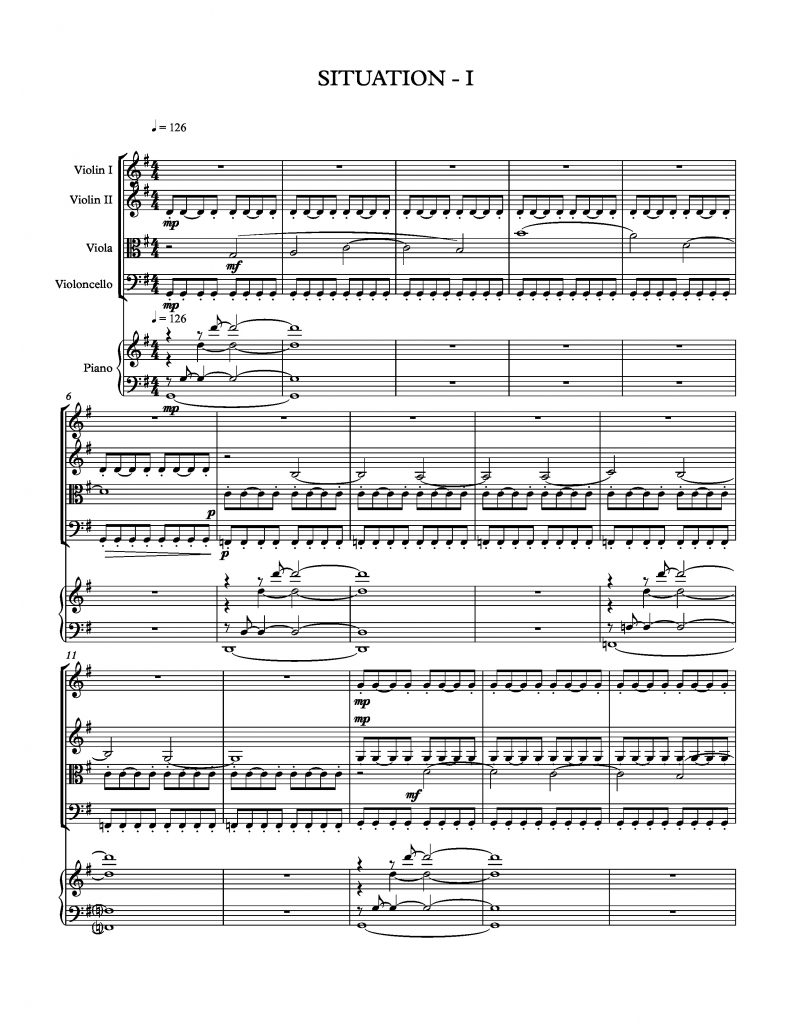 Shell
Length/format:  4 minutes (1'30 clip)
Genre: Music/Contemporary Dance
Concept: Fiona Howe
Composer: Fiona Howe
Choreographer: Lizzie Croucher
Direction/Editing: John Bird
In brief: In this music promo, Fiona Howe and Lizzie Croucher explore the idea of wild dancing – akin to wild swimming – to complement the yearning energy of the song. Performed and filmed in January on the banks of the River Thames, this was a challenging open-air environment for dancer Lizzie, maintaining balance and grace on wet and stony terrain in ballet pumps.
Desire
Length/format:  97 minutes (2′ clip)
Genre: Feature Film
Writer/Director: Gareth Jones
Composer/Producer: Fiona Howe
In brief: In this closing sequence of the film Néné (Tella Kpomahou) embodies the spirit of abandon in her dance with Ralph (Oscar Pearce). Their elation, freely expressed in movement to Oumou Sangare's passionate music, carries us through to the closing frames.  But we are left with a question: will Ralph's desire ultimately elude him?
Music: "Dugu Kamelenba" written and performed by Oumou Sangare, used by permission of World Circuit Music.
A Musical Offering
Length/format:  75 minutes
Genre: Dance/Theatre improvisation
Director/Choreographer/Producer: Louis Ziegler
Writer: Gareth Jones
Musician: Fiona Howe
In brief: A MUSICAL OFFERING or une offrande musicale was an investigative reflection in music, drama and dance, on the contested circumstances surrounding the creation of J S Bach's work of the same name, one of the most mysteriously chromatic pieces he composed.
Rehearsed and performed in only one day, this entertainment was delivered according to the strictly improvisational rules of Strasbourg choreographer Louis Ziegler's series of events performed on the 9th of each month and entitled le neuf.
The team had had only one previous discussion on the subject.  There was no script, no cast, no production in place but the finished piece had to be performed that night.  Decisions were taken in the space of seconds:  Ziegler danced the spirit of JS Bach; Jones acted Frederick of Prussia;  Howe delivered Bach's music, including the famous theme, on her flute.  The brass baptismal font of the church venue provided additional percussion and fugal entries played on the Silbermann organ were echoed by physical, danced entries through the doors of the church.
The piece raised the question – was the famous musical encounter that led to das musikalische Opfer itself an improvisation or something else?
Read more about the event here.