Company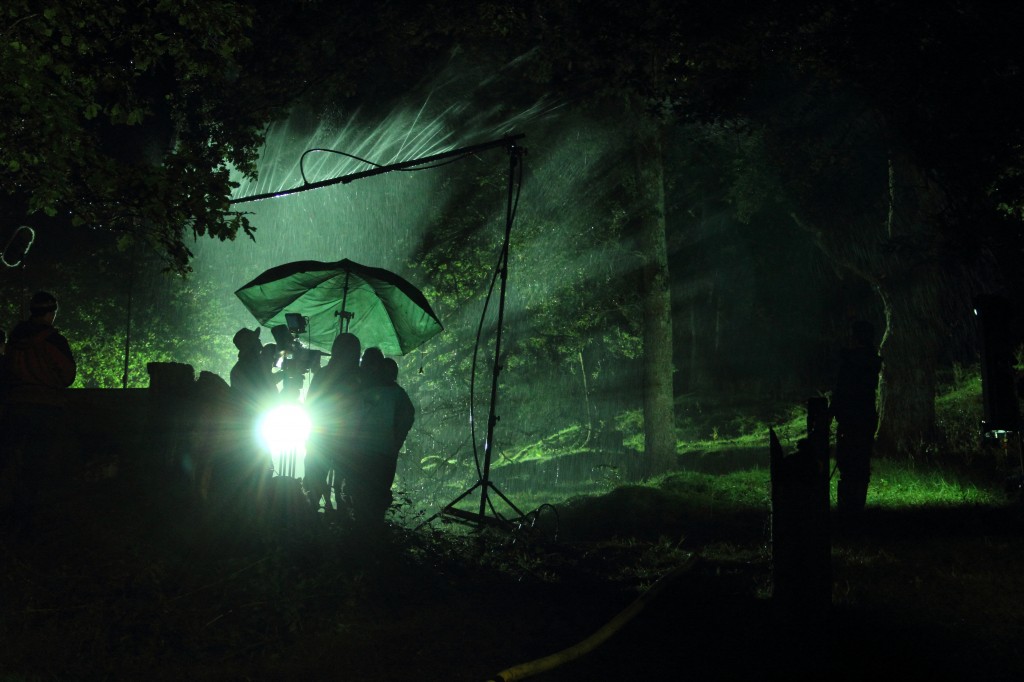 Scenario Films Ltd is a London and EU-based independent film and television company, specialising in production, development, consultancy and publishing, wholly owned and operated by award-winning partnership Fiona Howe and Gareth Jones.
Having each already established a career in British television in directing, producing and script writing/editing, Howe and Jones met in 1989 on BBC film production Seeing in the Dark, followed each other closely at Granada (ITV) and formed in 1991 a freelance writing partnership that rapidly expanded into the television markets of continental Europe, which they opened up to British interest and through the BBC and Channel 4.
Working in French, German and Italian they devised, for instance, the pioneering television film Un cadeau – la vie – for France 2 and co-produced for TF1 and Channel 4 the international documentary Au nom du même père; they devised and co-wrote the commercial 13-part series Sonntags Geöffnet for RTL, for ZDF and ARTE films such as Verbotene Zone and Nicht ohne Dich; and a strand of biblical films and series shot in Ourzarzate, Morocco, for the Italian company Lux Vide and broadcasters Mediaset, culminating in St Paul of Tarsus for RAI.
Howe and Jones founded their own company Scenario Films Ltd in 2005 to gather their work under one roof with sufficient creative autonomy to create stylish, accessible arthouse feature film and high-end television drama.
The first of these ambitions was realized with the completion of THE D-TRILOGY of feature films by Gareth Jones, explorations on the big screen into the personal cost of creativity,  represented by writer, photographer and composer respectively:
DESIRE, starring Oscar Pearce and Tella Kpomahou had its world première at Sarajevo IFF and was nominated Best UK Feature at Raindance 2009.
DELIGHT, starring Jeanne Balibar, Gavin Fowler and Tim Dutton premièred as the opening film in competition at the Moscow International Film Festival 2013, where it was nominated for the Golden St. George.
DELIRIUM, starring Clare Grogan, Gareth Jones, Timothy West, Mamta Kaash and Alisa Liubarskaya, premièred in the Official Selection of Moscow International Film Festival 2017.
All three films were released theatrically in the UK and are now issued as a DVD Box Set, available to order from the Scenario Films website at www.scenariofilms.com/d-trilogy
Scenario's mission is to keep the UK's continental affiliations alive with bold new projects that defy the current retreat into insularity, including:
DEAD MEN'S MUSIC – ninety-minute television & cinema film set in Leipzig, written and to be directed by Gareth Jones, co-produced with Herzfeld Productions and the distinguished EIKON Media whose recent slate boasts KATHARINA LUTHER and ZWINGLI.
THE MUGHALS – high-end, multi-season dynastic saga created and co-produced by Gareth Jones and Ketan Mehta for Scenario and Maya Movies Mumbai respectively, with Mamta Kaash as series producer for Scenario.
SHE DANCED – feature film adapted by the author Fiona Howe from her recently published novel.
WATERSHED – ghost story set in a landscape of ecological ruin and predatory spirits.
The protracted lockdown of 2020, with its attendant difficulties for production, has allowed a fertile extension of Scenario's portfolio from the audiovisual to include the written word, picking up where Jones left his early novels, first published in the USA:
Scenario has recently published and/or re-issued:
LORD OF MISRULE & NOBLE SAVAGE – novels by Gareth Jones
SHE DANCED & GRACENOTES – novel and novella by Fiona Howe
YNYSLAS – collection of poetry by Gareth Jones
SHORT FICTION – weekly anthology of political stories by Gareth Jones
Scenario is extensively involved in the audiovisual scene in UK and Continental Europe and offers consultancy on a wide range of related issues.  Howe and Jones each have a track record in working with Europe's foremost academies, institutes and festivals.
Aware of the conspicuous absence of support for emerging filmmakers from Europe's varied migrant and diasporic communities, they founded in 2006, through Scenario, the film training initiative BABYLON for the promotion of cultural and linguistic diversity across the continent.  Funded by national and regional authorities from France, Germany, Austria, Netherlands and Croatia besides the UK, BABYLON completed nine annual editions of two major workshops each, the second always in Cannes during the Film Market, and now enjoys a dual base in London and Lower Austria.
See www.babylon-film.eu for more information.