Scripts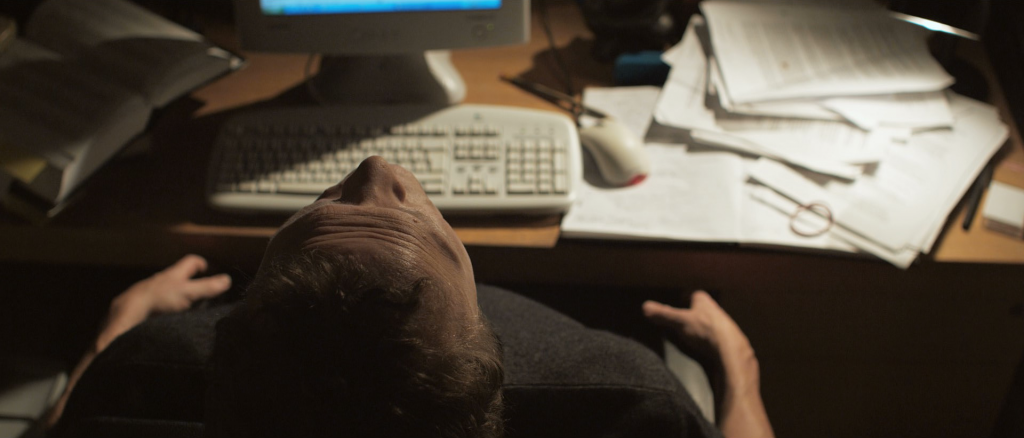 Work with us
We welcome commissioned work.  We have wide-ranging experience as screenwriters of original feature films, TV movies and long-running weekly drama series.  We have devised formats for television drama series and written individual episodes to a brief, for broadcasters in the UK and internationally. Click here to contact us.
We were the showrunners and exclusive writing-team on 13-part German drama Sonntags Geöffnet  (Open on Sundays) for RTL, screenwriters of highly-acclaimed TV movies such as Nicht Ohne Dich (Not Without You) for ZDF, and award-winning Bonhoeffer – Agent of Grace which aired on the ARD network following its theatrical release.  We have written commercial thrillers such as Unter Druck (Under Pressure) for RTL2 and Verbotene Zone for ZDF, as well as popular TV movies such as Paul of Tarsus, part of a strand of epic Biblical films which has aired all over the world.
Prior to our partnership at Scenario we each served as development producers leading extended writing teams, Gareth Jones as the launch producer/director of the twice-weekly serial Albion Market, Fiona Howe as the script editor/writer of the weekly series Medics, both for ITV.  We each work with other screenplay writers either singly or jointly. Please see our filmographies for full screenwriting credits, and links at the bottom of this page to trailers and clips.
British television drama credits include Gareth Jones's award-winning Shalom Salaam, Fighting Back and The Trial of Klaus Barbie for the BBC, while our recent feature film work is represented by The D-Trilogy  of which he was the sole screenplay writer and Fiona Howe the script editor/producer.
Our development slate is varied in terms of genre, but in each case our focus is on strong stories, big emotions, and characters that won't let go.  A great film needs a great script. A great script needs a great story. A great story sells films.
Current Projects in Development
Film:
Dead Men's Music
Length/format: 100′ feature
Genre: Drama/Music
Script/Director: Gareth Jones
Composer: Fiona Howe
Producers: Fiona Howe, Werner Barg (herzfeld productions), Mario Krebs (EIKON Media GmbH)
Logline: An exploration of the interplay between music and war, told through the relationship of two young musicians.
Watershed
Length/format: 105′ feature
Genre: Supernatural Drama
Script/Director: Gareth Jones
Composer: Fiona Howe
Producer: Fiona Howe
Logline:  An ecological ghost story for our times.
Tagline: Do you really want to know who you are?
She Danced
Screenplay adaptation of the novel by Fiona Howe, now available on Amazon as e-book and paperback.
Length/format:   90′ feature
Genre:  Drama/Music
Novel:  Fiona Howe
Screenplay: Fiona Howe
Director: Gareth Jones
Composer: Fiona Howe
Producer: Fiona Howe/Gareth Jones
Logline: A successful, happily married woman risks everything she has for a much younger man with nothing but his music.

The More You Love Me
Length/format: 90' feature
Genre: Drama
Story/treatment: Fiona Howe
Script: Fiona Howe
Logline: An unorthodox love triangle in which bereavement and betrayal lead to pursuit, revenge and unexpected redemption.





All rights to the above projects are held by Scenario Films and are currently available for co-development and co-production, click to contact us.
TV:
The Mughals
Length/format: 6 x 60 mins x 2 /HD
Genre: Historical Action
Producing Company:  Mughals the Series Ltd
Executive/Series Producer: Mamta Kaash
Series Devised by:  Gareth Jones and Ketan Mehta
Lead Writers: Ketan Mehta and Gareth Jones
Co-Producers: Scenario Films and Maya Movies
MD Maya Movies:  Deepa Sahi
MD Scenario Films: Fiona Howe
Logline: Prime-time entertainment drama series for international television, recreating for a modern audience the most vibrant ruling dynasty the world has known, in the genre of such hits as THE TUDORS and ROME.
Recent Projects
A Slice of Sea
Screenplay adaptation by Gareth Jones and Aliza Olmert from the novel Ein Stück vom Meer by Aliza Olmert
Nominated for the German Film Prize (LOLA) 2013

Awarded development funding in 2012 from the German Filmförderungsanstalt (FFA)
Length/format:   Feature film
Genre:  Drama
Novel:  Aliza Olmert
Screenplay adaptation: Gareth Jones and Aliza Olmert
Producer: Smaractfilm, Germany
Shakespeare in Venice
Length/format: 4 x 60′ miniseries/35mm
Genre: Fantasy/history/adventure
Concept/idea: Alessandro Bettero
Script: Gareth Jones
roducer: Robi Colangelo/VIP Mediacom, Rome
Co-Producers: Pat Ferns/Ferns Productions, Victoria, Canada
Fiona Howe/Scenario Films
Logline: High-concept adventure series that probes the mystery surrounding the lost years of William Shakespeare in the late 1580's, before he unexpectedly reappears on the London stage with brand new plays inspired by the Republic of Venice.
Eva's Story
Developed with the support of the EU MEDIA Programme
Length/format: 90′ feature/35mm
Genre: Love Story
Script: Gareth Jones
Director: Bruno Gantillon
Producer: Rudi Teichman/B&T Productions
Co-Producers: Yannick Bernard/Fiona Howe
Logline: A passionate lovestory between a farmer's wife and the Jewish fugitive she is sheltering.