Solidarity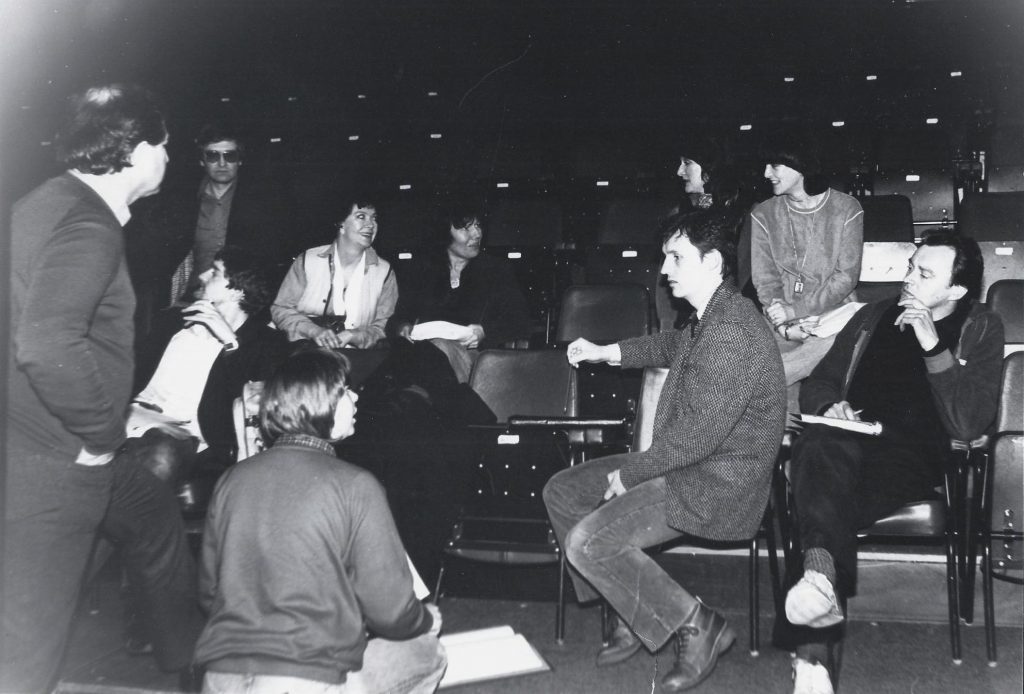 "Gareth Jones directs his own play with a sure hand…"    The Western Mail, 6th May 1981
1981. Solidarność is rocking the Soviet boat in Poland.  Thatcher is threatened with a new miner's strike, while Wales is on the brink of violent action for a Welsh-speaking television channel.
The Cold War spills over into a Welsh research college already torn between Marxist agitation, nationalist fervour and personal resentment, with the contentious appointment of an outsider to a key research position in this ultra-competitive society.
A dissident scholar from Soviet-occupied Lithuania, émgré Patras Juskas escapes from KGB surveillance and reaches the West with hopes of a new life, only to fall foul of institutional rancour and political vendetta in the land of the free.  Political allegiances in his adoptive country are not simple, echoes of persecution all too painful.
Based on Gareth Jones's stage production of his own play, the radio version of SOLIDARITY was recorded by Enyd Williams at Theatre Clwyd during its theatre run and broadcast on BBC Radio 3 and BBC Radio Wales on 14th May 1981 as part of the  Radio Theatre Festival '81 devised by Joan Bakewell and Jack Emery.
It features outstanding performances by the finest Welsh actors of the day, including father and son Meredith Edwards and Ioan Meredith as, respectively, the slippery trades unionist boss and the anti-communist academic locked in unholy family alliance.
Political drama was still possible in the early eighties.