She Danced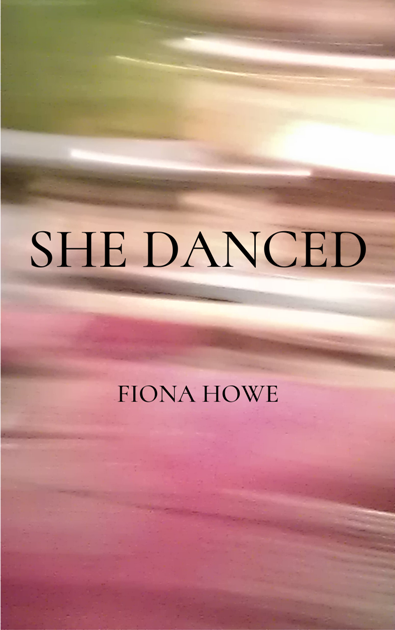 Length: 335 pages
Genre:   Contemporary Fiction
Author:  Fiona Howe
In Brief:  A successful, happily married woman risks everything she has for a much younger man with nothing but his music.  The novel interweaves the emotional perspectives of both characters and the songs born of their shared yearning.
Synopsis: Mia apparently has it all. Attractive, happily married, a successful film producer. But on the night she wins an award for her husband's controversial documentary, her path collides with someone who will change her life forever.
Singer-songwriter Tom is lost for love, betrayed by the object of his desire, Cleopatra, a ravishing but whorish singer with ambitions that won't let anyone get in her way. Goaded beyond endurance, Tom walks out of her life and onto the streets where he has been living rough for three months. Mia passes Tom playing his heart out, barefoot and bleeding amidst the evening crowds, and gives him money for shelter. It might just have been an act of charity. He's young enough to be her son. She's on a roll, the production company she's built up for so many years with her husband Stephen has achieved its first major success, and impulsively she wants to share her good fortune. Perhaps it's also an act of atonement for her feelings about her daughter Lottie, whom she has idolised and sacrificed so much of her career to bring up, and whose sexual ambiguity makes her uncomfortable, stirring up feelings she was unaware of having buried. Her unease is transferred onto the young homeless man, whom she offers a room in her house, touched by his playing and his mysterious circumstances.
Her unorthodox rescue mission sparks hostility from both Stephen and Lottie, and after seeing Tom through a spell in hospital she secretly rents him a flat, making him the subject of a new music documentary. Tom is handsome but weak, a moth-to-the-flame even as he charms those around him, and somehow Mia is falling under his spell without admitting it to herself. However, she has reckoned without the unscrupulous methods of her ingenious daughter to keep them apart.
Alternating Mia and Tom's emotional perspectives, She Danced explores the simultaneously transcendent and debasing power of infatuation, and the struggle to create. It's a London novel, straddling west and east, bringing two cities, two generations into collision, a deconstruction of the politics of marriage between work-partners, a mother-daughter story of deceit, duplicity and desire in the digital age.
***** Amazon Reviews:
'Super-intelligent writing, breathtaking insights into the world of contemporary music and media…'
'Unnervingly relatable… a haunting and powerful read…'
'Vivid, acute and intelligent…'
'…wonderful story…just fantastic…'
'…moving, sensual and beautifully written… a riveting read from an exciting new writer.'