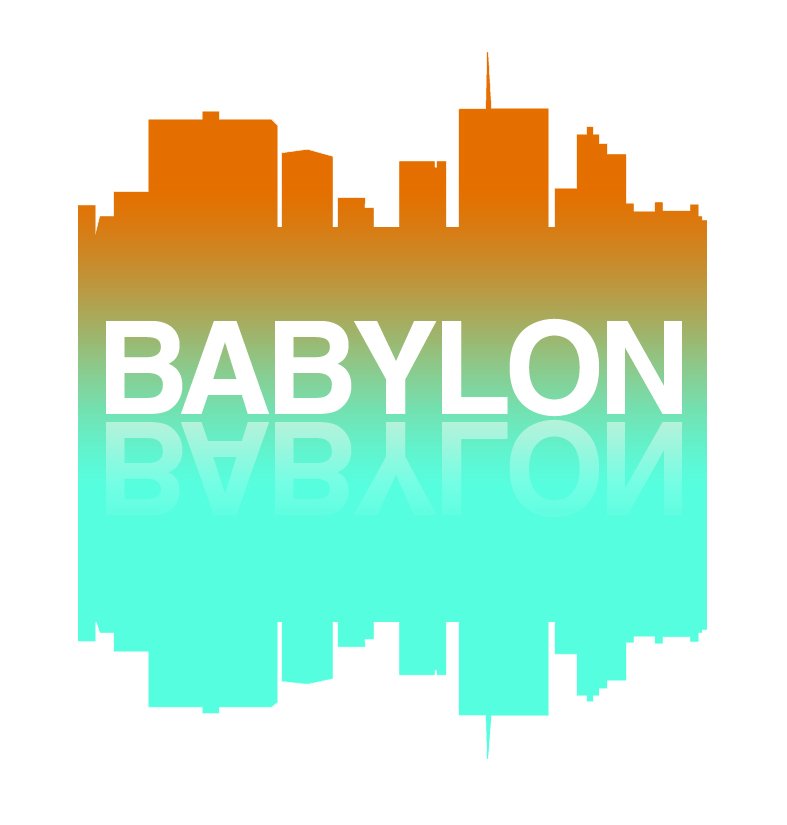 Aware of the conspicuous absence of support for emerging filmmakers from Europe's varied migrant and diasporic communities, Fiona Howe and Gareth Jones founded in 2006, through their company Scenario Films Ltd, the film training initiative BABYLON for the promotion of cultural and linguistic diversity across the continent.
Supported by our co-founders the CNC (Centre National de la Cinématographie) and with our French co-producer Ciné-Sud Promotion, BABYLON was launched at the Locarno Film Festival on Sunday 6th August 2006 with the following statement:
Europe is a continent of ethnic and cultural pluralism, but filmmakers of Europe's varied minorities rarely have the chance to communicate across national boundaries.
BABYLON is a new audiovisual programme designed to fill this gap, a  European space in which minority filmmakers can speak to each other and to the widest international audience, providing access and inclusion. 
Through a discovery of shared experience BABYLON celebrates Europe's cultural diversity, a motor for European integration, an affirmation of solidarity between filmmakers across the Continent.
BABYLON's aim is to build a successful and diverse pool of film storytelling and talent across the UK and continental Europe; to promote and strengthen cultural diversity within the independent film sector, and to provide an international platform for emerging filmmakers.
BABYLON offers targeted, project-based training for teams of feature film Writers, Directors and Producers, aimed at preparing their projects for the international market, maximising their production and distribution potential with key skills put into practice over an extended period.
The programme focuses on a combination of script development, production skills and market understanding, balancing intensive residential workshops with continuous mentoring by senior industry consultants.
Since its launch in 2007, BABYLON has welcomed 185 participants and 136 projects to its annual programmes, with workshops in London, Vienna, Cannes, Rotterdam, Berlin and Abuja.
---
 Alumni
Graduates from the Babylon programme include Sally El Hosaini (2009), whose impressive first feature My Brother the Devil was fêted at Sundance and Berlin, winning the Europa Cinemas Award and Best Newcomer at the BFI London Film Festival 2012;  Umut Dag, whose debut feature Kuma kicked off the Panorama section of the Berlinale 2012 and went on to win multiple awards as well as theatrical distribution across Europe and the US;  Verena S. Freytag (Burnout) and Veit Helmer (Baikonur) whose films were both selected for the LOLA section of the Berlinale; Juliette Grandmont and Show-Chun Li (2007), whose film Shanghai Belleville was distributed in France by Zootrope Films in 2015; Mai Masri whose multi-award-winning début feature 3000 Nights premièred at Toronto and the London Film Festival in 2015; Raja Amari (2007) whose feature Foreign Body (Corps Etranger) previewed at Toronto IFF in 2016 and was selected at the 2017 Berlinale, Tereza Kotyk (2011) whose début feature film Home is Here premièred in 2016 at the Tallinn Black Nights Film Festival, and Marta Bergman (2011) whose feature film Seule à Mon Mariage (Alone at My Wedding) premièred in the ACID section at Cannes in 2018.
Read Sally El Hosaini's Q & A for Babylon here.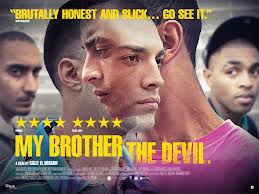 Review Click here »

UK alumni include:
Co-writing duo Vika Evdokimenko and Oliver Shuster (director, co-writers Babylon 2015) who scooped up two prizes for their ground-breaking first feature script The Place Behind Her Eyes, which won Best Graduate Feature Screenplay at this year's Fusion Film Festival and was a winner of the NYU Purple List 2015.
Christiana Ebohon (writer, director Babylon 2015) BBC television director and WFTV Mentee, who completed three drafts of her feature film Sheba and was subsequently selected for a director's placement on Kudos/Shine France/Sky high-end drama The Tunnel.
Mai Masri (writer, director, Babylon 2009) whose début film 3000 Nights premièred at Toronto and London Film Festivals in 2015, having won best script at the Carthage Film Festival following her participation, and having funded the project at the Cannes Atelier 2012.
Julian Grass (writer, director, Babylon 2013-14) who successfully crowdfunded his short film La Malaerba as a pilot to his feature film Mediterranean Girl developed with Babylon.
Anna Holburn (Producer, Babylon 2012) took part in international programme Prime Exchange in India following her participation at Babylon; she was also an Executive Producer of Scenario's feature film Delight.
Miriam Heard (Writer/Director, Babylon 2012) directed her short film Welcome Home Emma-Rose following her participation in Babylon and has directed her first feature film in Chile prior to recommencing work on Babylon project Three Sisters.
Cecilia Frugiuele (Producer, Babylon 2012) took part in the prestigious Berlin Talent Campus following participation in Babylon and has since produced and co-written the award-winning Appropriate Behaviour.
Kanchi Wichmann (Writer, director Babylon 2012) won numerous awards for her lesbian first feature Break My Fall and is in pre-production with her second feature, with her Babylon-developed project Lee and Lara on her upcoming production slate.
Jonathan Granger Miles (Writer/director, Babylon 2012) was awarded Creative England development funding for his Babylon project Heavy Data.
Aldo Paternostro (Writer/director, Babylon 2012) had his script for Silvertown optioned by US producer Todd Komaricki following participation in Babylon.
Sally El Hosaini (Writer/director, Babylon 2009) Her Babylon developed project My Brother the Devil was awarded at Sundance, Berlin and London Film Festival (Best Newcomer) among others and was released successfully in the UK and internationally. She has directed Danny Boyle's series Babylon, and is developing new feature film Remis.
Dima Hamdan (Writer/director, Babylon 2010) won development grant for best script at Goteborg International Film Festival 2012 and was joint winner of $100,000 Shasha grant from the Abu Dhabi Film Commission in 2011 with her Babylon supported project The Kidnap, and participated in the Euro-Mediterranean Co-production Forum in Brindisi in 2013.
Isabelle Stead (Producer, Babylon 2008) her multi-award-winning Babylon project Son of Babylon by Mohamed el Daradji was winner Best Foreign Language Film at Raindance 2010, winner of Raindance Award at BIFA and distributed by Dogwoof in the UK as well as selling to many territories.
Dapo Oshiyemi (Writer, producer Babylon 2010) formed his own distribution company Talking Drum Entertainment for African content following his participation at Babylon.
Hermann Djoumessi won the UK Film Centre pitch attending Cannes in 2010 with his music documentary project Coupe.
Omelihu Nwanguma (Director, Babylon 2010) followed his participation at Babylon as a mentee at Guiding Lights 2010 and is currently working as a successful commercials producer at Rebel@Outsider.
Faisal Qureshi, (Writer, Director, Producer Babylon 2007) developed his Babylon project Battle without Banners with veteran director Alex Cox and was subsequently associate producer of Four Lions for Warp Films in 2010-11. He recently won a $10,000 script prize in Kazakhstan for his project The Adversary and works via talent agents in Hollywood and the UK.
Samona Williams' (Producer, Babylon 2008) project GLuv participated in Film London's Production Finance Market in 2008 following her participation in Babylon.
Michael Djaba (Producer, director Babylon 2008) successfully distributed British Gambian film The Mirror Boy and his own documentary Son of a Preacherman in 2011. He recently co-executive produced And Then There Was You for Hollywood producers Turning Point.
Anthony Alleyne (Writer, director Babylon 2007) has developed numerous projects including his Babylon supported film Black Market. He recently completed short film Kerry and is in post-production with a new thriller Enemy of England.