Gareth Jones: Filmography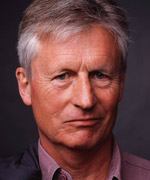 Film and Television Directing/Writing
Delirium 100′ feature film.  Starring Clare Grogan, Timothy West, Mamta Kaash, Alisa Liubarskaya and Gareth Jones. An atheist composer struggles to deliver a Requiem, inspired and compromised by the arrival of a young musician carrying secrets from his colourful past.  World première at Moscow International Film Festival 2017.  UK theatrical release 2017-18.  (Writer/director)
Delight 101′ feature film. Starring Jeanne Balibar, Gavin Fowler and Tim Dutton. Ghosts, secrets, lies and love in a contemporary mid-Wales setting.  Opening feature at Moscow International Film Festival 2013 – Nominated, Golden St. George.  UK Première Cambridge Film Festival.  UK theatrical release 2014-15.  (Writer/director).
Desire 97′ feature film. Psychodrama exploring the relationship between sex and creativity starring Oscar Pearce and Tella Kpomahou. UK theatrical release March-April 2011. DVD release May 2012. Official selection Sarajevo Film Festival 2009, Cambridge Film Festival 2009, Raindance Film Festival 2009 – Nominated, Best UK Feature, Amiens International Film Festival 2009, FEST-Belgrade 2010, Pan-African Film Festival, Cannes 2010, Wales One World (WOW) Festival 2011, Borderlines Film Festival 2011. (Writer/director).
Shakespeare in Venice Fantasy adventure set during young Will's mysterious lost years in the late 1580s. Creative concept – Alessandro Bettero; producer – Robi Colangelo, VIP Mediacom; co-producers- Pat Ferns, Ferns Productions, Fiona Howe, Scenario Films. Italy/Canada/UK co-production. (Screenwriter).
A Slice of Sea/Ein Stück vom Meer Gareth Jones and Aliza Olmert's screenplay adaptation of the novel by Aliza Olmert. Nominated for the Deutsche Drehbuchpreis/German Script Prize/LOLA 2013 (Screenwriter).
Eva's Story 90′ feature adaptation for B&T Films/Acacia Films, director Bruno Gantillon. Awarded Development Funding by the EU MEDIA Programme (Creative Europe)(Screenwriter).
A Taste Of Paradise 100' feature adaptation of Ernest Hemingway's novel The Garden Of Eden, co-written with Fiona Howe. (Screenwriter).
Not Without You/Nicht Ohne Dich (1 x 90' ZDF) film drama co-written with Fiona Howe about marital violence in smart Hamburg. Director Diethard Klante. Produced by Telefilm Saar, first broadcast 2001. (Co-writer).
Thomas/Tommaso (1 x 90' Mediaset) based on the apostle "Doubting Thomas", first broadcast in 2001, produced by Lux Vide in Rome and shot on location in Morocco. Director Raffaele Mertes. (Writer).
Bonhoeffer – Agent Of Grace/Die letzte Stufe (1 x 90' Feature) biopic starring Ulrich Tukur as the Lutheran pastor who plotted to kill Hitler.  Director Eric Till. Produced by NFP Teleart and Norflicks, Canada. Winner of Nymph d'Or at the Monte Carlo Television Festival, 2000; DAG Writer's Prize, Gold Medal for the most challenging German film, 2000; Bronze Worldmedal at New York Festival, 2000 (Writer).
Baby Blue (2 x 90') thriller developed for HTV, 2001.
Mary Magdalen/Maria Maddalena (1 X 90' Mediaset) with Maria Grazia Cucinotta playing the biblical "saint and sinner", first broadcast in 2000, produced by Lux Vide, Rome and shot on location in Morocco. Director Raffaele Mertes. (Writer).
St Paul/San Paolo (2 x 90' Mediaset) miniseries on the traveling missionary who founded of the early church, first broadcast 2000, produced by Lux Vide, Rome. Director Roger Young. (Writer).
Joseph/Giuseppe (1 x 90' Mediaset) based on the biblical "father of God", Joseph of Nazareth. First broadcast in 1999, produced by Lux Vide, Rome. Director Raffaele Mertes. (Writer).
The Gift of Life/Un Cadeau: la Vie (1 x 90' FR2) science drama on the first artificial human birth, co-written with Fiona Howe and Chantal Renaud for Ellipse Fiction/Fr2/TSR, was shot in Geneva and first broadcast October 1999. Director Jacob Berger. (Co-writer).
Open Sundays/Sonntags Geöffnet (13 x 50' RTL) devised and scripted this popular drama series for Objectiv Film, co-written with Fiona Howe, 1995/6. Director Christian Stier and others. (Co-writer).
Forbidden Zone/Verbotene Zone (1 x 90 mins ZDF/Arte) controversial nuclear thriller for Westdeutsche Universum, co-written with Norbert Ehry 1994. Director Markus Fischer.
The Adventures of Harry Dickson (2 x 120'), adapted from the 1930's surrealistic detective stories of Belgian cult author Jean Ray for Caméras Continentales and France 2, 1993/4. (Writer).
Born of the One Father/Au Nom du Même Père (3 x 52' C4/TF1) director and co-author with Thierry Pfister of this international documentary on the history of Christianity and Judaism shot in Israel, France, Poland, the Czech Republic and the USA, co-produced by Taxi Productions and Firefly Productions 1990-1. (Co-Writer/Director).
Europolis (3 x 90'), miniseries commissioned by the BBC set in the near future of a Brussels autocracy. Based on his original story and co-authored with Jeremy Burnham, Erik Orsenna and Norbert Ehry, 1990. (Writer).
Seduction – Tell me more (20' short film, C4) written by Marina Warner, starring Phoebe Nicholls and June Barrie. First broadcast 1990 as part of a collection of original short films. (Director).
Seeing in the Dark (1 x 75' BBC2) dark trauma of a man suffering the after-effects of a break-in. Starring David Threlfall and Sylvestra le Touzel. Produced by George Faber. First broadcast 1989. (Director).
Watch with Mother (1 x 75' BBC2) satirical play about suburban values. Produced by Martyn Auty. First broadcast 1988. (Director).
Shalom Salaam (5 x 60' BBC2) drama series, groundbreaking Jewish/Muslim love story, starring Mamta Kaash, Clare Holman, Ayub Khan Din and Charlotte Cornwell. Winner, Best Actress and the SACD Best Screenplay Award at the International Television Festival FIPA at Cannes in 1988 (Writer/director).
Fighting Back (5 x 52 mins BBC1) Hard-hitting social drama about single mum starring Hazel O'Connor. Directed by Paul Seed. First broadcast 1986. (Writer).
The Trial of Klaus Barbie (1 x 90' BBC2) based on the transcripts of the sensational trial, the film was broadcast only three days after the verdict, and was shown to great acclaim at the inaugural FIPA in 1987. Starring Maurice Denham and David Calder. Produced by Dennis Woolf. (Director).
Wrecker for Crown Court (3 x 27 mins ITV) Industrial sabotage as revenge. (Writer).
Film and Television Directing/Producing
Albion Market (2 x 30' Granada TV) Directed the pilot 2 episodes of twice-weekly serial, also the initiating producer of 70 episodes. First broadcast 1985-6. (Director).
Brass (26 x 25' Granada TV). Cult comedy series set in the 1930s, starring Timothy West. Directed all twenty-six episodes and also produced the 2nd series. Winner, British Press Guild Award, Best Light Entertainment 1983. Available on DVD. (Director/Producer).
Coronation Street (14 x 30' Granada TV) well-loved twice-weekly serial (episodes first broadcast 1981). (Director).
Theatre Directing/Writing
Le Grand Jeu – Bach in Potsdam improvised performance on the meeting of Frederick the Great and Johann Sebastian Bach, staged in Bouxwiller with The Musical Offering in a season by dancer/choreographer Louis Ziegler, 1997
Night Must Fall by Emlyn Williams, the anniversary season at Theatr Clwyd.
Solidarity – own stage play on persecution of dissident refugee in the UK. Theatr Clwyd, Mold. Broadcast BBC Radio 3 in 1981 Radio/Theatre festival.
My People – own stage play based on the bitingly satirical Welsh short stories of Caradoc Evans. Theatr Clwyd, Mold and tour.
Also:
Theatr Clwyd – Dramaturg
Theatr yr Ymylon – Director of Productions
Swan Theatre, Worcester – Associate Director
Royal Court Theatre – Assistant Director
Prospect Theatre Company – Trainee Director, Shakespeare; Director, Wider Circuit, Strindberg, Chekov, Brecht, Coward.
Published Novels
Lord of Misrule aka The Disinherited (Gollancz/Penguin UK; Farrar, Straus & Giroux USA 1980) Historical romance in 18th century Wales, a conjuror's manipulation of a superstitious community. BBC Radio 4 in thirteen parts.
Noble Savage (Weidenfeld/Sphere UK, 1985) Sequel to Lord of Misrule tells the story of the conjuror's cattle droving son.
Broadcasting
The Drovers Roads (BBC Wales 1982).