DELIRIUM, the concluding film in Gareth Jones's D-Trilogy, celebrated its World Première at the Moscow International Film Festival on 26th June, screening to a packed cinema and much acclaim as part of the "Russian Trace" programme, which profiles Russian influences in contemporary international film.
The film has its UK Première on Saturday 8th July, 6p.m. at the Odeon Panton Street.  The event will include an introduction and Q&A with Gareth Jones, the director of the film, and Fiona Howe, the composer, followed by drinks at the Comedy Pub, Oxendon Street.  Tickets available via OurScreen:  https://www.ourscreen.com/film/Delirium
The UK theatrical release will roll through the summer and autumn with screening dates at selected cinemas nationwide during the summer and autumn.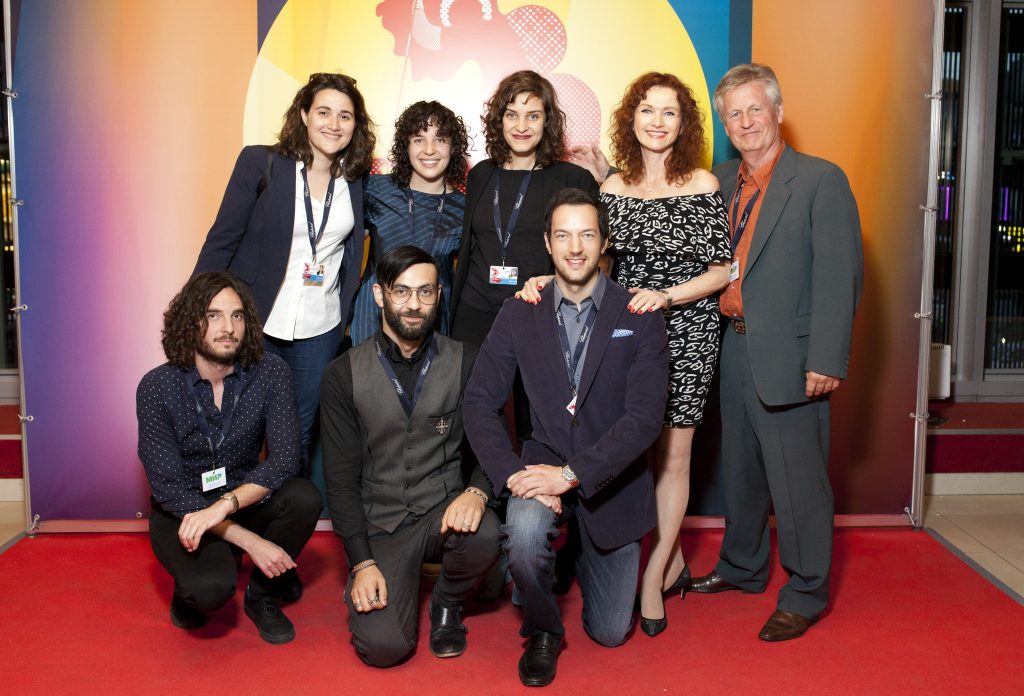 Starring Clare Grogan (Gregory's Girl, Skins), Timothy West (Cry Freedom, Bleak House), Mamta Kaash (Casualty, Eastenders), writer/director Gareth Jones in his first major acting role, and international virtuosa Alisa Liubarskaya originally from Byelorussia, DELIRIUM tells the story of a maverick composer whose bid to seal his career with a classical Requiem is interrupted by a young musician carrying secrets from his past.
Following on from its predecessor films in the trilogy, DESIRE (2009) and DELIGHT (2013), the final instalment DELIRIUM (2017) completes this three-part exploration of the relationship between the erotic and creative psyche.
Where DESIRE delves into the imagined dilemmas of a blocked screenplay writer and DELIGHT unravels the trauma of an afflicted war photographer, DELIRIUM is about music and those who create it.  Many acting roles are taken by musicians, notably the enigmatic cellist whose musical inspiration propels the rise and fall of the protagonist in his struggle for immortality.  Also among the cast are distinguished pianist/conductor Julian Gallant, impresaria Olga Balakleets, young virtuoso John Gallant, soprano Alison Rayner and violinist Camilla Gregorovitch.
Shot entirely within the remarkable nineteenth century Founder's Building of Royal Holloway, University of London, originally established as a cloister for young ladies of good family, DELIRIUM takes this puzzle of a building as its metaphor for composer Pilger's pilgrimage into his own chequered history.
Collaborating once again with D-Trilogy cinematographer Alex Ryle, Gareth Jones delves into the labyrinth, fully exploiting its visual opportunities, from vertiginous turret-chimney panorama to winding wrought-iron fire-escape, from airy picture gallery and soaring chapel to underground boiler room, the cauldron which forges a new burst of creativity from anti-hero Pilger.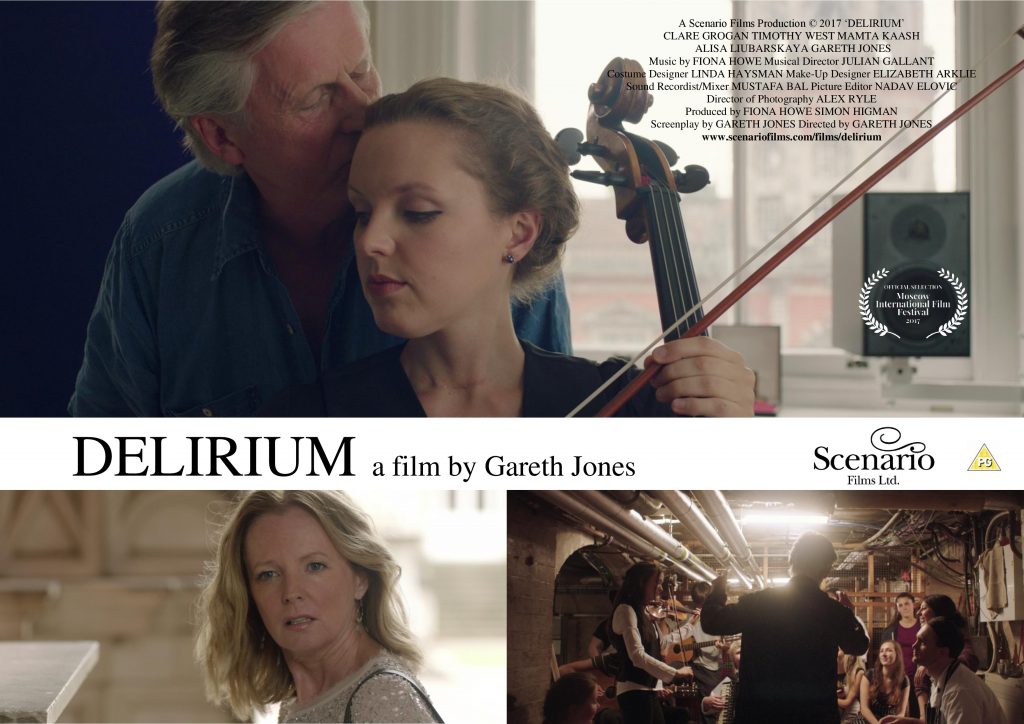 Jones's story took shape from his own musical roots as a young singer-songwriter, fuelled by the wealth of musical talent on his London doorstep and the desire to explore the conflict between patronage and exploitation.  The film narrative evolved alongside the composition of the Requiem for the Living by his long time creative partner, producer/composer Fiona Howe, bringing the viewer a unique insight into the troubled process of writing music.   Requiem for the Living is available to purchase now on itunes and at fionahowe.com/requiem
DELIRIUM was produced in collaboration with Royal Holloway staff and students, many of whom participated as trainee crew and supporting cast, with the music expertly performed by members of the university symphony orchestra and the world-renowned Chapel Choir of Royal Holloway.
Cast:  Clare Grogan, Timothy West, Mamta Kaash, Gareth Jones, Alisa Liubarskaya, Julian Gallant, Camilla Gregorovitch, Neville Dean, Alison Rayner, Henry Stobart, Pandora Jones, Raphael Jones, Tom Chippendale, Thomas Jencks.  Featuring the Chapel Choir of Royal Holloway, University of London.
BBFC Rating:  PG
Length:  105 mins
Format:  DCP
Language:  English/Russian/Latin
Release date:  2017
Genre:  Drama/Music/Romance
Press contact
fiona.howe@scenariofilms.com
Fiona Howe, Scenario Films
020 8992 6332
07792 644325 (m)