Novels
Novels scheduled for publication this Autumn include digital re-issues of Gareth Jones's Welsh novels Lord of Misrule, originally pub. by Farrar, Straus & Giroux (US), Gollancz (UK) and Noble Savage (originally pub. by Weidenfeld & Nicolson), with serial publication of Gareth Jones's Our Lady of the Apocalypse and the launch of Fiona Howe's first novel She Danced planned for 2019.
Lord of Misrule
(aka The Disinherited)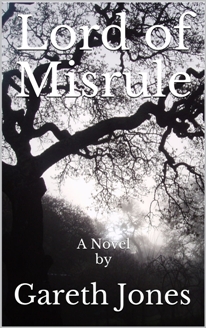 Length: 352 pages
Genre: Historical Fiction
Author: Gareth Jones
Original Publication: 1980 Farrar, Straus & Giroux (US), 1981 Gollancz (UK), Penguin (UK) 1984
Logline: Set in the isolated, mountainous, semi-pagan Cardiganshire of the mid-eighteenth century, Lord of Misrule tells the story of Gruffydd – adventurer, dreamer, womaniser – and the power he gains over the fickle and superstitious people of the Ystwyth Valley.
'Gareth Jones has given us a superb historical novel… Literary merit here goes hand in hand with first class storytelling..this is a vivid story, full of drama, bawdy humour, adventure, even romance.  And magic.'  Washington Post Book World
'Jones tosses the two-sided coin of free will/fate with flips as dazzling as in Aeschylus.  He offers us a hero who is truly heroic in the classical sense… Establishes Gruffydd as a character as unforgettable as his name… Leave yourself a wide swath of time when you open Lord of Misrule: it's non-stop reading.'  Los Angeles Times Book Review – Front Page

'A gutsy, good-natured tale… an entertaining romp with… rakes, fools and frolic.'  Kirkus Reviews
'Jones has a talent for writing natural witty dialogue…'  Best Sellers
'Hot-blooded historical romance… great verve and vigour.'  The Listener
She Danced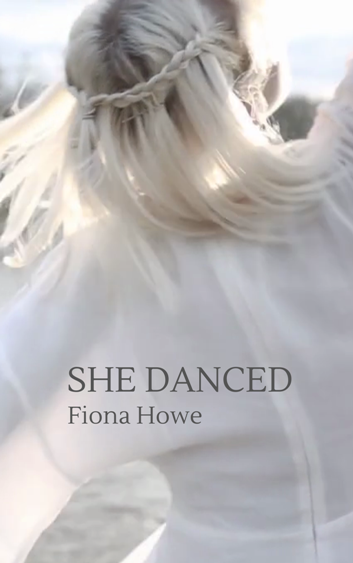 Length: 300 pages
Genre:   Contemporary Fiction
Author:  Fiona Howe
Logline:  A successful, happily married woman risks everything she has for a much younger man with nothing but his music.  The novel interweaves the emotional perspectives of both characters and the songs born of their shared yearning.
Kindle publication date 1st May 2019
Noble Savage
Length: 308 pages
Genre: Historical Fiction
Author: Gareth Jones
Original Publication: 1985, Weidenfeld & Nicolson (UK)
Logline:  Sequel to Lord of Misrule. Following a long absence, Gruffydd the conjurer returns to the Ystwyth Valley to reclaim the son he left behind, bringing him into conflict with the ruling landowner Lord Kirkland.
Our Lady of the Apocalypse
Length: 325 pages
Genre: Contemporary Dystopian Fiction
Author: Gareth Jones
Logline: A young visionary travels to Israel where his naive path of enquiry brings him into collision with a visiting Papal delegate, with apocalpytic consequences.