Gareth Jones is currently representing Scenario and Babylon at the European Film Market in Berlin until 14th February, where we are pleased to be launching the release of THE D-TRILOGY as a DVD Box Set.  The release date is 15th March 2019 and the collection is available to pre-order now.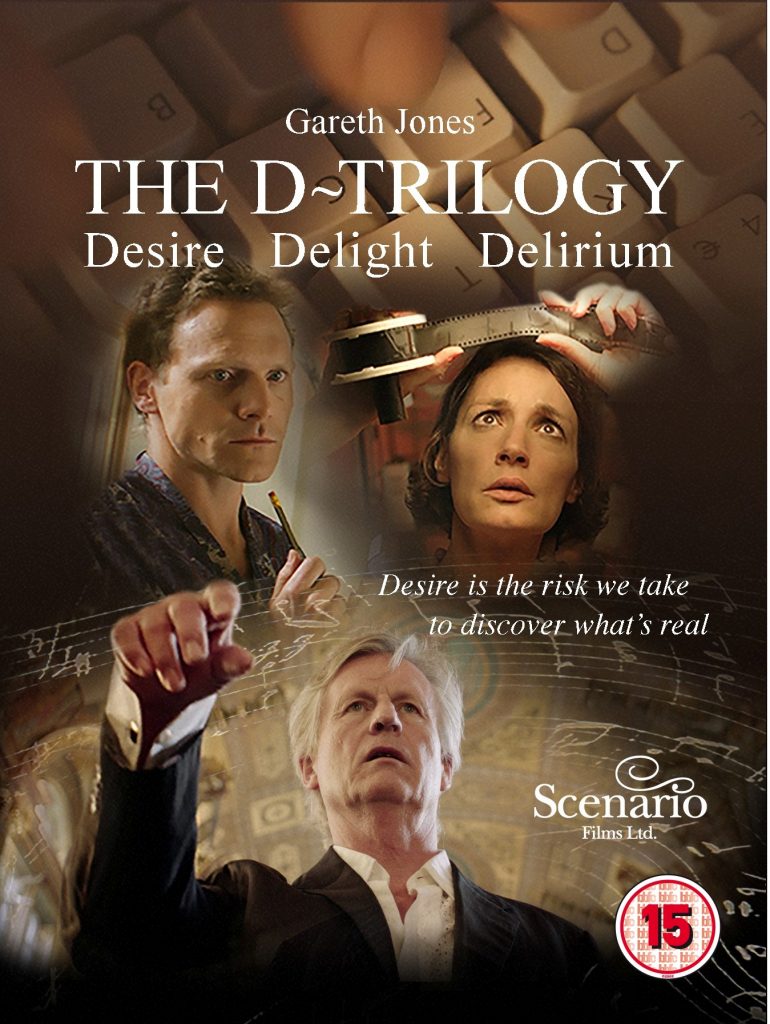 The DVDs of DESIRE, DELIGHT and DELIRIUM each include stereo and 5.1 sound options, trailers and making-of documentaries. A fourth disc 'The Creation of a Trilogy' aims to give a closer insight into the film-making process, including articles on writing, directing and composing, production documents such as scripts, schedules and press kits, plus protected access to previously unreleased video interviews and the 'D-Trilogy Compilation' screened at the House of Commons launch. The disc also includes DELIRIUM soundtrack Requiem For the Living.
To celebrate the release, we're sharing photo galleries on Flickr of all our favourite behind-the-scenes pictures from the filming, as well as movie stills, marketing and launch photos.
The D-Trilogy
A monument to independent film production, the D-Trilogy was created over a ten-year period against all the odds and in defiance of all the presumed wisdoms of commercial and institutional norms.
Through separate, thematically related narratives the D-Trilogy conveys a startlingly varied overview of the current state of society, ranging from the film and television worlds to academia, the classical and popular music scenes to media politics by way of migration, war reporting, rural deprivation and the deeply divided class structure renewing itself by means of immigrant cheap labour.
The D-Trilogy is a tale of individual lives recounted in family, village and institutional settings; destinies shaped in the cauldron of personal and political conflict; wild adventures throwing caution and common sense to the four winds; loves found, lost and found again; decisions taken, regretted and revisited; loyalties betrayed and re-discovered; traumas liberated and healed; children cherished, neglected and protected.
Simple, sometimes provocative stories dragged from the deepest unconscious, divulging hidden fears and longings, revealing psychological flaws we mostly share and mostly keep hidden.
All enquiries please contact Fiona Howe at [email protected]