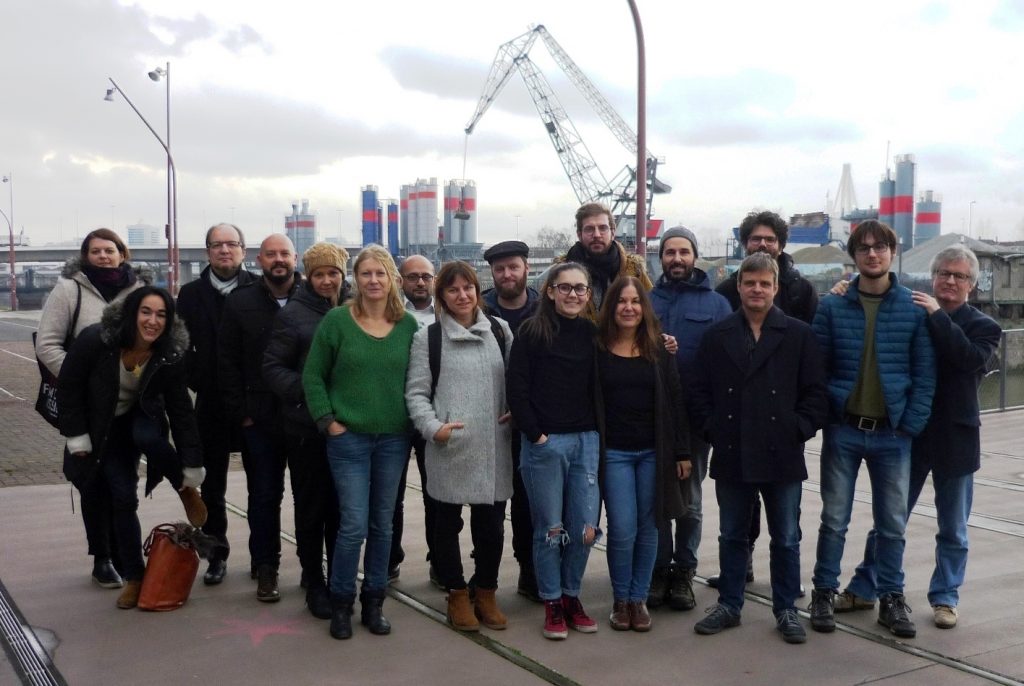 Babylon's opening workshop of the 2017-18 programme connecting participants from the regions of the Upper Rhine, took place in Strasbourg and Mannheim last month, against a backdrop of Christmas markets and light snow, with a packed seven day schedule of script analysis and intensive discussion, interspersed with case studies and special events.
Our Strasbourg base was the Maison de l'Image,  a community resource at the heart of the old city combining film archive and library with a screening room and conference space.   In Mannheim, the sessions took place at the recently constructed C-Hub,  a home for creative industry start-ups – film, video, advertising, music and fashion – situated near the docks.
Alongside the daily group project discussions with script consultants Arash T. Riahi (German-language projects) and Gareth Jones (French-language projects), participants had the opportunity to pitch their projects in separate one-to-one sessions with veteran Strasbourg producer Philippe Avril (Les Films de l'Etranger) and Stuttgart producer Babylon alumnus Arek Gielnik (Indifilm), who gave detailed feedback and advice on each.
Social and networking events included welcome cocktails with the heads of Région Grand Est Cinema, the Cinema Hub of the Alsace Cultural Agency and the Strasbourg office of Creative France; an interview and special lunch with the Vice-President of Eurométropole Strasbourg and President of Eurimages, Catherine Trautman; walking tours of downtown Strasbourg and Mannheim and a chance to warm up over a glass of mulled wine.   Participants also got to know each other through informal screenings and presentations of their own film work, as well as screenings and masterclasses with our experts, including Arash and Arman T. Riahi's comedy hit 'Die Migrantigen', Natalia Garagiola's coming-of-age drama 'Temporada de Caza' produced by Philippe Avril, and EU-documentary 'Democracy' directed by David Bernet and produced by Arek Gielnik.
Participants now enter a mentored re-write phase in which they consolidate on their work plans formed in Strasbourg-Mannheim and write new drafts of their scripts, before meeting for the next session in Cannes in May.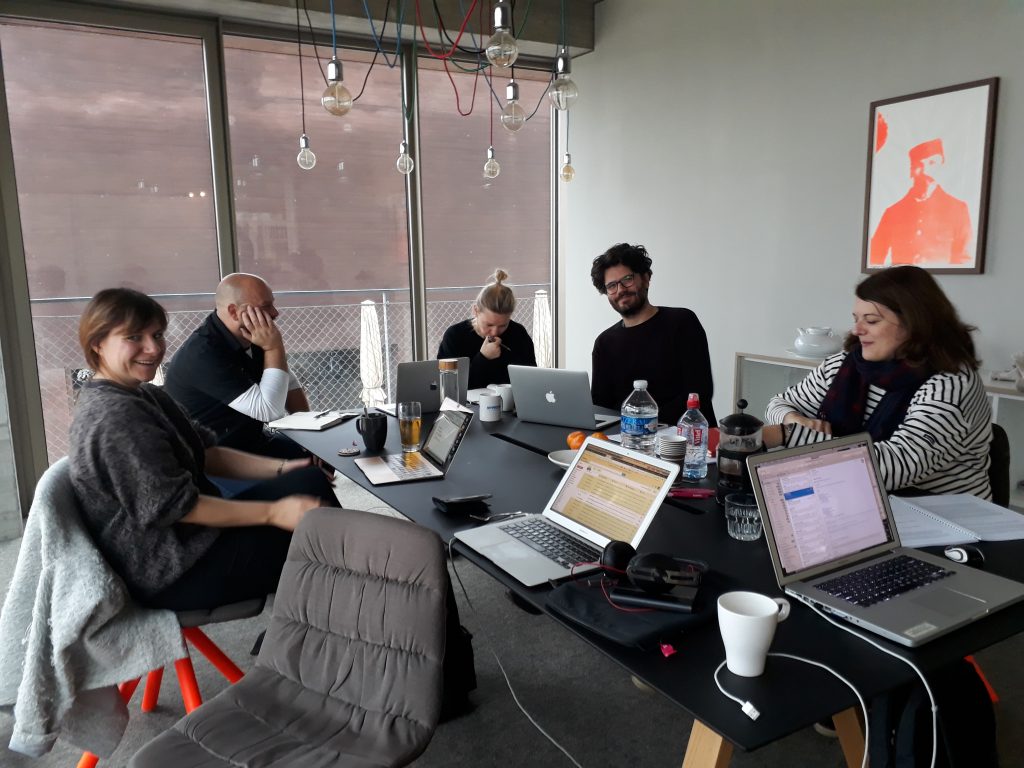 The selected projects for this year's programme are:
Bye Bye Kelly by Mathieu Z'graggen (writer/director), producer David Braun, Alpaga Films
Chaque Instant S'Envole by Christian Sonderegger (writer/director), producer Moïra Chappedelaine Vautier, Ciaofilm
Denis Reichle, emprises de guerre by Fanny Spindler (writer/director), producer Laurence Milon, La Huit
Die Wäscherin by Matthias Drescher, Julie Alfonsi and Barbara Antičević (co-writers), producer Andrea Steiner, FFL
Les Monstres by Antoine Delelis (writer/director), producer Paviel Raymont, Les Films du Tonnerre
My Cousin by Simone Wendel (writer/director), producer Mario A. Conte, Projekt Gold
Stockflecken by Sabina Gröner (writer/director), producer Pascal Trächslin, Cineworx Filmproduktion
Wende by Jens Wischnewski (writer/director), producer Simon Buchner, simonsays.pictures
Babylon 2011-18 is produced by Scenario Films, and funded by our partners in Germany, France and Switzerland:
MFG-Baden-Württemberg;
la Ville et Eurométropole (VEM) de Strasbourg;
la Région Grand Est (RGE) Alsace Champagne – Ardennes Lorraine;
Film Commission Nord Baden;
Creative Commission Mannheim;
Förderung Film und Medienkunst der beiden Kantone Basel-Stadt und Basel-Landschaft.
For further information about the programme, please visit the Babylon Website.   You can also join our Babylon Film Network Facebook page at https://www.facebook.com/groups/babylonfilmnetwork/